Overview
Universal Document Tag™ Technology
Create documents that file themselves using i-fax.com's Universal Document Tag™.
Using standard office equipment, users can send tagged, pre-indexed documents that are automatically scanned and linked to data on your enterprise database or website. Demo Now.
Save over 80% of your document costs by eliminating the labor required to index and file documents. Calculate your ROI.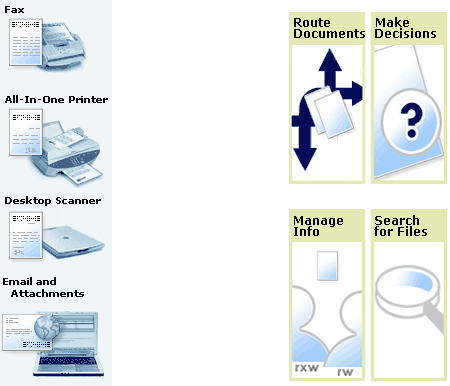 Applications that require any type of document can be automated and web enabled using i-fax.com. See how. Case Studies.
You can benefit from i-fax.com's Universal Document Tag™ if your organization has any of the following:
Web Applications that need supporting Documents or Customer Signatures.
Large volumes of documents and forms received by Fax, Email or Postal Mail.
Document Imaging System requiring documents to be manually scanned and indexed.
Secure document processing, such as HIPAA compliance.
Eliminate manual document processing and experience the cost benefits of web based technology with i-fax.com's Universal Document Tag™. See for yourself. Calculate your ROI.